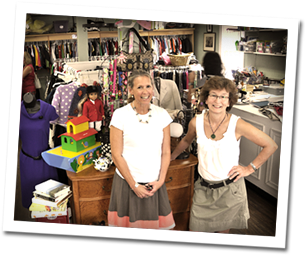 As mothers of young children, we had done our share of shopping at children's consignment stores in Annapolis. Our hands-down favorite had always been Return to Oz Consignments. In 1991, when the shop became available, we jumped at the chance to buy the business. As our families grew, so did Return to OZ.
Over the last 20 years, we have expanded to include not only children's clothing, but also adult clothing, accessories, and home furnishings. You'll find fresh inventory every day.
Today, Return to OZ is better than ever, and we look forward to seeing you soon!